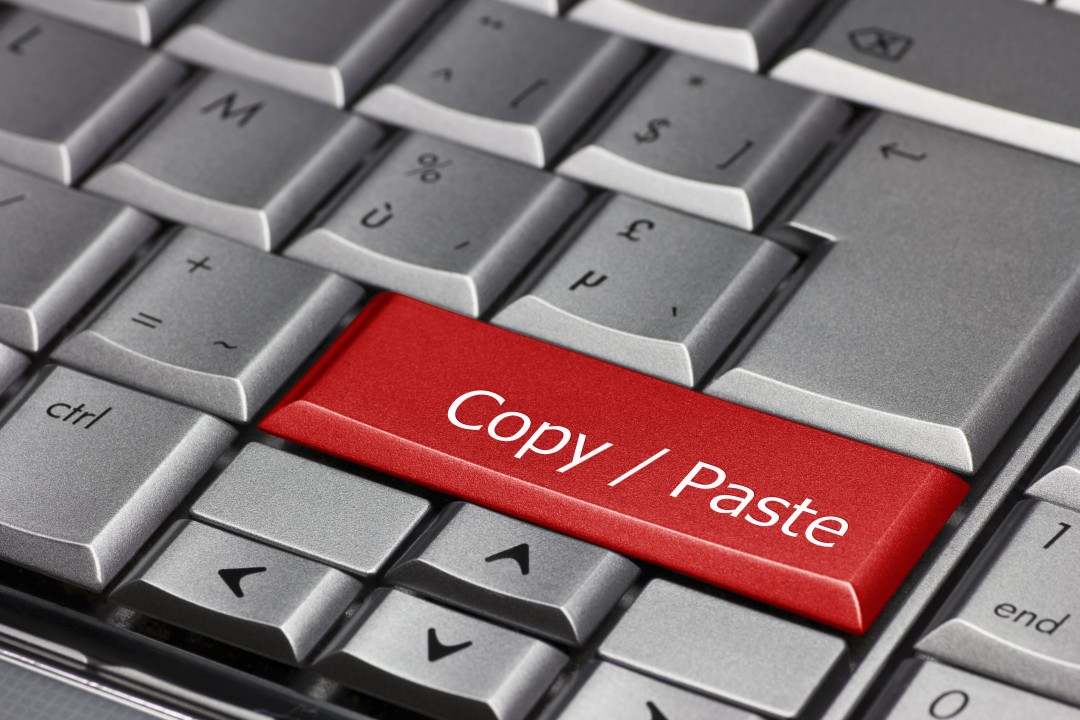 Cut and paste is not a bad thing. In fact, it is helpful when you are answering a question you have answered many times before, or you need to get narrative onto the page quickly if you are fighting demanding deadlines.
But you know this, don't you? You also know the traps that await the unwary bid writer who cuts and pastes without due care and attention.
Here are five helpful tips to remember when you engage your Ctrl+C (or Ctrl+X) and Ctrl+V keyboard commands.
1.     Do not cut and paste from a previously failed bid; at least not without understanding how the narrative you are recycling contributed to the loss. I am staggered at how often I see content that was not previously fit for purpose but is being reused anyway. We all know that repeating the same thing and hoping for a different result is a zero-sum game.
2.     Make use of the 'Find' function in Word. When you paste from a previous bid, search for the name of the previously used client. You may be surprised where it can be buried away!
3.     If you are using generic, boilerplate content, take the time to edit it so that it has customer identifiers. At Bid Perfect, we call this technique 'narrative flipping'. An example is: 'We ensure all our customers receive call backs within one hour.' You can simply re-engineer this to: 'We will ensure XYZ plc receive call backs within one hour.' Through the simple insertion of the customer's name you can turn generic content into tailored text.
4.     Ensure you check for contextual coherence with the other parts of your bid. As you all know, the 'single voice' concept is a key element of any bid that has been assembled from different sources or a group of writers with different narrative styles. Pasted text must blend seamlessly into the overall architecture of the bid, including phraseology, naming conventions, house style consistency, quoted facts, etc. You get the picture!
5.     Finally, please ensure you have your default paste options set so that they most accurately reflect how you want transferred content to be presented. This will reduce the time you spend adjusting text when you have pasted it. By default, Word preserves the original formatting when you paste content into a document. To change the default, go to File > Options > Advanced. Under Cut, copy, and paste, select the settings you want for your current document.
That's our five top cut and paste tips. Hope you find them useful. If you do this already... we salute you