THE BID PROJECT APP
KEEPING BID PROJECTS ON TRACK.
The Bid Project App is a simple and effective way to manage a bid of any size or complexity. Using an intuitive dashboard, it will guide you through the stages of planning and writing a bid and optimise your workflow.
Along the way, the app will provide you with helpful hints and tips to improve your bid and maximise your chances of being successful.
The app is currently nearing the final stages of development and we anticipate it being available late in 2021.
THE BID PROJECT APP
Advance Notice Of Launch
If you would like to receive an alert as soon as it is launched, please fill out the form below and we will let you know.
Please provide your name and email address and we will send you an alert when the Bid Project App is launched. We guarantee your details will be used for no other purpose.
We look forward to updating you.
---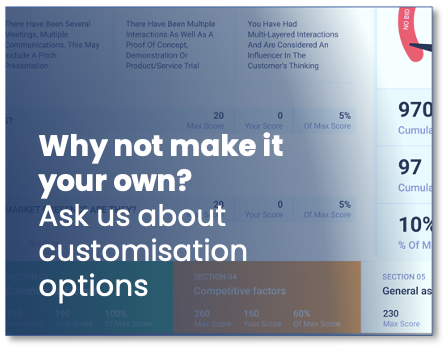 Corporate Versions Available
When launched, the app will also be available for your exclusive use. We can provide you with a version that includes industry, service and market specific fields. Our development team will work with you to create a fully customised version that exactly mirrors the detailed needs of your organisation.
If you would like a conversation about the feasibility of creating a bespoke version of the app, please contact us.
FEEDBACK
If you have a suggestion about this app, please let us know.