CORPORATE BID TRAINING
BID PERFECT DESIGNS FLEXIBLE AND CUSTOMISED BID TRAINING PROGRAMMES FOR LARGE COMPANIES.
Our corporate and customised programmes are delivered as part of our Bid Perfect Academy dedicated training division. 
Typically, larger clients need bid training for all levels of bid personnel, salespeople, subject matter experts, and other contributors. We have designed training programmes for, in some cases, hundreds of sales and technical personnel in multiple global locations.
​Through a combination of empathic consultancy, high-impact content, dynamic workshops and eLearning, we will empower your people to develop consistently winning strategies for bids and to be sustainably successful.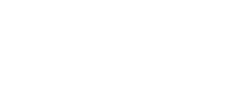 WINNING BID TRAINING FOR EVERY REQUIREMENT
Our Bid Academy winning bid courses have been meticulously developed over a decade to meet every bid training requirement.
​Our courses will help you to write consistently winning answers, give you more confidence when strategising a bid, and ultimately increase your bid win rates. This means you will win more clients, increase your revenues and profit, and be better equipped to successfully defend existing contracts. No matter what your market sector is, or the size of your company, we will have a training option for you. We provide learning programmes in the UK and globally.
BID SKILLS CORPORATE PROGRAMME
A range of courses and extension workshop options that address the needs of large companies that need to increase the bid writing skills of many individuals involved in bid projects.
WHAT WILL A CORPORATE BID TRAINING PROGRAMME DELIVER?
IMPROVED AND MORE SUSTAINABLE WIN RATES

HIGHER LEVELS OF SALES PREDICTABILITY

INCREASED REVENUES AND PROFITS

ALL BID STAKEHOLDERS WITH THE SAME SKILLS AND KNOWLEDGE

MORE ENGAGED, CONFIDENT AND MOTIVATED PERSONNEL

HIGHER RETURN ON INVESTMENT FROM THE COST OF BIDDING
WANT TO EVALUATE OUR TRAINING?
We offer a free place on our open bid skills course to allow you to evaluate our training and development.
​Below are the core features of any corporate programme we offer:
Continuous programme development to constantly improve the content we provide to you.
KPI reporting packs to provide you with critical information on the training programme for your company.
Exclusive and priority access to Bid Perfect events.
Detailed consultation to ensure the training programme is specifically targeted to maximise your bid win rates.
Your own space in our website for your colleagues to download support files and associated collaterals.
Preferential rates for all other Bid Perfect services.
NEED A CUSTOMISED BID SKILLS COURSE?
If you have a full bid team, and/or a group of individuals who significantly contribute to bids, it will  make sense to have a bid skills course tailored to your specific objectives. We regularly produce customised course content that blends generic learning elements with material that is company specific. We will deliver a course at your location and consult with you beforehand to ensure we are synchronising objectively and culturally with your organisation.
One of the clear benefits of this approach is that a bid team learns together and everybody speaks the same 'language'. When a team works in harmony they reach new heights of success. A customised bid skills course is economically efficient and delegates will retain more of what they learn.
Before committing to a customised course you may have quite a few questions. We will visit you and talk you through the entire process. There will be no charge for this and no selling to you. As a result of taking a Bid Perfect training course, your entire bid team will win more bids and tenders.
FAQS
Does my company need to be a certain size to deploy Bid Perfect Academy corporate programmes?
No - The Bid Academy service is flexible and adaptable. We will create training programmes for absolutely any size of company or organisation and to meet any budget. However, you may want to consider a custom course if you have fifteen or fewer people to be trained.
Can a corporate training programme be branded in my  company's identity and livery?
Yes, although there may be a formatting fee. There are also IP and licensing considerations which we will discuss with you if you want your own corporate branding applied.
Do I need a minimum number of employees involved in bids and tenders?
No - however, you may be surprised by just how many of your colleagues are regularly involved in the bids and tenders you produce. The stakeholder group, apart from specific bid and sales personnel, may include legal, financial, marketing, HR, logistics and many other functions.
​A caveat to this answer is that if you have a team of less than five regularly working on bids, we may recommend your group attend a Bid Perfect open course. If you would like to discuss the differences between Academy and open courses, please get in touch.
Can a programme be delivered internationally?
Yes. We have delivered training programmes in the UK, throughout Europe and globally.
Will credit be given to people with existing role experience?
Yes. Certification from the Bid Academy is achieved through a combination of formal learning and role-based experience. However, the blend of the two elements is something we will discuss and agree with you during the initial consultation.
Is there a minimum level of spend expected from a corporate client?
​
How long is a typical Bid Perfect Academy corporate training programme?
It depends on how many people are to be trained, where they are in the world and to what levels they are to be trained. An engagement with the Bid Academy can be as little as two days or, as is the case with some of our clients, several years.
​
How long have you been training in bids and tenders?
Bid Perfect has been delivering bid training programmes since 2007. Our directors, consultants and trainers have backgrounds in sales and bids which stretch back significantly further.
​
How much will a Bid Perfect Academy programme cost?
The answer depends on a number of factors: number of people requiring training, locations of training, levels of engagement, etc. However, the notion of cost shouldn't be confused with 'price'. Investment in our training will produce a return for you. The level of return will vary but, ultimately, we expect the work we do to cost you nothing in real terms because you will be winning business you would not have done previously.
​
How much better at winning bids will my company be?
This is a difficult question to answer without knowing where you are currently but there will be a significant improvement. The purpose of the training we provide is to show you how to increase your chances of winning by maximising the score your bid achieves.
​
Will the training content be generic or specific to us?
It will be a blend of generic material and example content which we will have taken from your bids. We will also work with you during the initial consulting phase to understand exactly which training modules need to be included and which can be omitted.
​
How much will you get to know us before recommending a training programme?
All Academy programmes commence with a period of empathy based consulting. We define this period as being empathy based because our task is to understand how the training we carry out will reflect your world and the specific challenges you face. It is true to say that we are typically faced with issues that tend to be universal for companies. This is why we expect to create specific content for you that is built upon a platform of already proven content.
Consultancy objectives:
Understand the work you may have already carried out to drive improvements in the bid management process

Gain a more comprehensive view of your commercial and competitive challenge

 Read into existing tender documents (especially ones that have lost) to form an opinion of current skills levels

Study any bid feedback you have received to understand the client's view of your document

Agree with you the top-line profile of the training options prior to commencing work on the next phase of the project