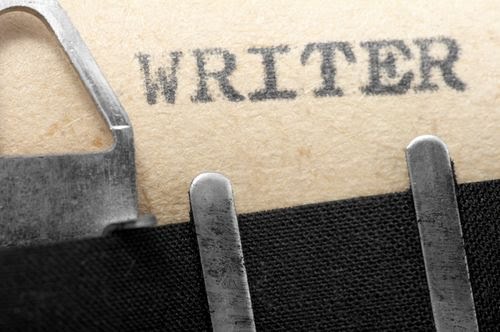 In the first of our series of blogs on becoming a bid writer, we discuss how to make the transition from writer to bid writer.
At Bid Perfect we often receive CVs or correspondence from professionals working within other writing disciplines who, for various reasons, are looking to transition into bid writing. Some are looking to increase their income, some are seeking a fresh challenge and others simply want to add another string to their bow.
There may be an assumption that because they are an accomplished author, journalist, screenwriter or blogger the transition to bid writer will be easy. Bid writing is, however, a specific discipline with a defined set of writing rules, writing styles, varying tones and approach that need to be learned and developed. In the case of a journalist/writer we often see that these are instinctual skills and with support and training they can become excellent bid writers. What can often be missing is the commercial acumen from people who have never been in a sales or marketing environment. People who want to become a bid writer need to have a keen interest in commerce and business, combined with an understanding of the rules of selling and marketing. The good news is that the skill of 'selling by writing' can be learned.
Excellent communication skills are needed to be a good bid writer – this cannot be underestimated; a journalist will be used to interviewing people and extracting information, writing bid responses will be similar – interviewing key stakeholders and subject matter experts for responses to specific bid questions that fall within their area of expertise e.g.; technical and operations staff, HR, Quality Assurance and Finance. You will discover how they deliver their service and then write that up in clear, concise and engaging text.
You will be analytical, someone who cares about the detail, who wants facts, metrics, case studies, to demonstrate processes and prove claims that are made about services and products.
If this sounds like a role that interests you and excites you what are the returns likely to be? The benefits in terms of income and security for a talented bid writer can be very attractive.
Here are some tips on the next step to take if you would like to harness your existing skills and become an expert bid writer.
Research winning bids. This may be harder than it sounds as bids are often highly confidential documents. Some winning public sector bids may be available on-line but you will need to perhaps ask the company you are currently working for to see a winning supplier bid or a bid your company has won.
Specific Bid Skills Training. Bid Perfect provides a comprehensive two day Bid Skills course which serves as an introduction or a refresher to the building blocks of Bid Writing. See a break-down of the course content here or sign up for one of our monthly open courses here.
Practise. An effective way to learn the rules of selling a product or service by writing. You can complete a variety of different tests and have your abilities critiqued and scored as they would be by procurement. Get in touch with Bid Perfect if you are interested in having your skills as a Bid Writer assessed: recruitment@bidperfect.co.uk.
Use your degree and sector experience. If you are educated to a degree level or further and have an area of expertise outside of writing this could be very useful. For example we often look for writers who have an engineering or science background who can bring that knowledge to a bid our clients are working on. It could be similarly relevant if you have worked on any subject specific publications such as science journals or conducted in-depth research for books or articles in certain areas.
Research different industry sectors. Facilities Management, Environmental, Energy, Construction, Financial Services, FMCG, B2B Supplies, Healthcare, Pharmaceuticals, Defence, etc. Do you find some much more interesting than others? Do you have expertise or qualifications that apply to any particular sector?
Your CV. If you are established in any career you may get used to not needing an up-to-date CV, and surprising as it may seem some applicants applying for bid writing roles do not have the best CVs. Your CV should be great, you are a writer, this is your showcase, it should look good and be easy to follow, logical, clear and engaging. As with the best bids, you should not be reliant on an old template, revise your CV for each position you are applying for and focus it to the company you are sending it to. Highlight specific and relevant skills and experience that apply to the role in question.
If you are interested in discussing making the transition to Bid Writer in more detail with one of our expert team members please do give us a call or email recruitment@bidperfect.co.uk.